Everyone Loves the Precision Tactical Conceal Carry Nylon Belt
Developed using the finest materials for the best in fit and finish. Our focus is to bring you a slim low profile design with a ridged core. The stability and firmness will give you the comfort and confidence for your every day carry needs. The patent pending high-grade aluminum lightweight buckle makes for an easy on and off function. Our slim design glides through your pant loops seamlessly.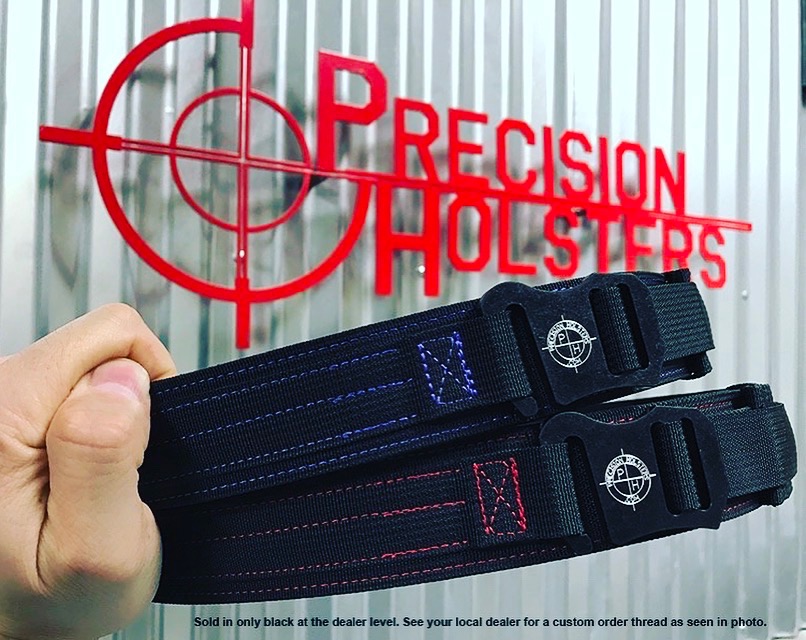 - Its low profile design allows for all carry positions included the appendix position
- The Mil Spec nylon provides the strength for hand to hand combatives while assisting in weapon retention
- The ridged core will distribute the weight of your firearm giving you comfort for all day carry.
Belts are available in 1.5" widths.
Notice: This belt is Not Intended for climbing or repealing the sole propose is for every day carry of ccw equipment.
For a perfect fit, please don't forget to measure your existing belt from end of the buckle to your favorite hole. Then select the length in the drop down box above. SEE PHOTO BELOW Simply take a tape measure or measuring stick and send up a photo direct.
Example photo: